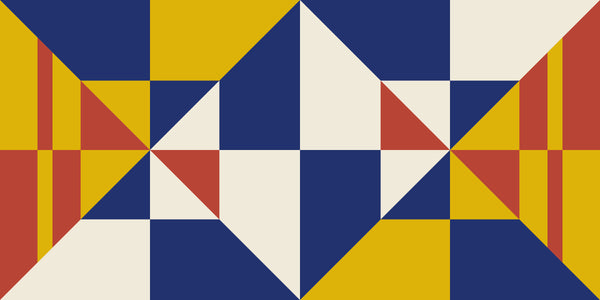 double block nautical blue "B" fine art print
Fine art print on archival matte paper.

Prints are signed and shipped unframed in a tube in 1-2 weeks from Rhode Island. 
Available in multiple sizes.

Each print is made to order and therefore unable to be returned. However, any prints damaged during shipping will be replaced immediately.

Final print size as listed including a 1" border on all sides.
About the artist

Melinda Cox is an artist at the intersection of minimalism and graphic pattern. Her work can be seen in both commercial projects and private residences throughout the USA and has appeared in numerous national and international publications. Her prints are represented by Candita Clayton Gallery. 

Artist Statement:

I see the world in simple shapes and powerful colors. I see patterns. Whether as a print designer, a graphic designer, a textile designer, or a rug designer, I take a minimalist approach to using color, shape and form. My work has been called, daring, bold, whimsical and happy and is inspired by any simple shape, like a bird's foot imprinted in the sand.